Skip Navigation
Carbon Monoxide Poisoning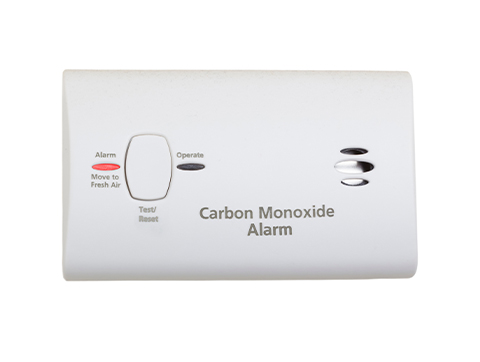 Overview
Carbon monoxide poisoning is a serious safety hazard that claims the lives of hundreds of people every year and makes thousands more ill. Carbon monoxide is a colorless, odorless and tasteless gas that builds up when fuel-burning appliances don't burn or vent properly. The good news is that it is entirely preventable.
Although carbon monoxide poisoning can be harmful to anyone, some individuals are at higher risk, such as children, pregnant women, older adults and people with chronic illnesses.
Call the 24-Hour Poison Help Line for Additional Support:
Carbon Monoxide Poisoning Prevention Tips
When it comes to safety, you can't be too cautious. Because you can't see, taste or smell carbon monoxide, the only way to detect it is with a carbon monoxide detector. The best way to prevent carbon monoxide poisoning is by installing a carbon monoxide detector and using your appliances safely. Take these steps to keep your family healthy and safe:
Do install carbon monoxide detectors on every level of your home, especially near sleeping areas.
Do have fuel burning appliances regularly inspected and maintained – including hot water heaters, furnaces, gas ranges, dryers, chimneys and fireplaces.
Do leave your home immediately if your detector sounds.
Don't use a generator, charcoal grill, camp stove or other gasoline or charcoal-burning device inside your home, basement or garage. When using outside, keep these items 20 feet from any window, door or vent.
Don't' run a vehicle inside an attached garage, even if you leave the door open.
Don't heat your house with a gas oven.
If Your Carbon Monoxide Alarm Sounds
Get to fresh air immediately.
Call 911 if someone has stopped breathing or is difficult to wake up.
Call your local fire department for a safety check.
Do not go back into your home until a professional says it's safe.
You Can Prevent Carbon Monoxide Poisoning
Puede Prevenir Elenvenenamientopor Monóxidode Carbono
Related links